THIS week we surpassed 5,000 likes on our Facebook page, which is quite a milestone for our fledgling local news service and we would like to thank you for your support.
We launched scone.com.au because we believe in the importance of local news to small communities and decided to swim against the tide of media which are increasingly centralising and cutting back, but our audience have told us we have got it right.
We are a Scone based company, with local staff, our focus will always be local news and we have bigger plans for our audience.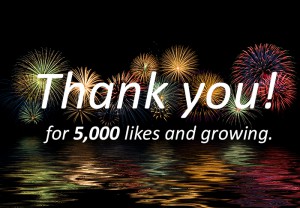 The growth since launching in January last year continues to surprise us there each day there is now an average of 2,000 page views, which is surprising for a town the size of Scone.
But that number also includes our audience from throughout Australia and overseas, with people with ties to Scone staying in touch with what is happening.
The top ten countries logging on include: the United States, United Kingdom, New Zealand, Philippines, Ireland, Indonesia, Hong Kong, Germany and France.
The top ten locations within Australia, outside of the local area include: Sydney, Brisbane, Melbourne, Newcastle, Central Coast, Tamworth, Perth, Wollongong, Adelaide and Canberra.
More than 66 percent of our audience are return users and we are still reaching a new audience of 33 percent.
If you would like to reach our audience with advertising or to share your news, please contact us.