STUDENTS wanting to study agriculture in 2021 will save more than $10,000 per year after the Minister of Education announced a 62 percent fee reduction for all agriculture tertiary degrees.
The announcement was made last week in accordance with the Australian higher education funding plan, which aims to produce graduates for high-priority jobs for the growth sector.
Minister for Agriculture David Littleproud said the fee reductions will "reinforce the sector's status as an essential, high growth industry".
"These reforms recognise that the farming sector will lead Australia's economic recovery out of COVID-19 and towards the Ag2030 $100 billion target," Minister Littleproud said.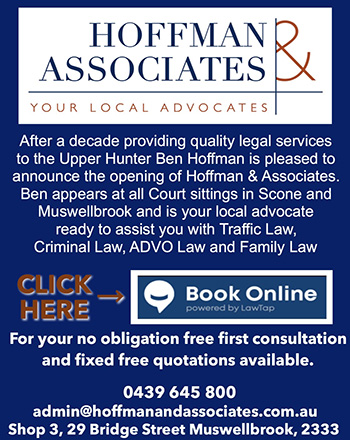 "The workforce and skill needs of the industry are changing too and today's announcement means that it will be more accessible for people to upskill for the breadth of agriculture, agri-business and ag-tech jobs available today and in the future," he said.
"These reforms will also allow us to support more regional, rural and Indigenous students to access higher education, because we believe that every Australian should have access to a world-class education," he said.
David Falepau, Professor of Agriculture Business at Charles Sturt University (CSU) said the announcement "couldn't have come at a better time".
"Both our undergraduate degrees in Agriculture, Bachelor of Agricultural Science and Bachelor of Agricultural Business Management, prepare the next generation of farmers to become resilient, to deal with climate variability and drought," Professor Falepau said.
"Ironically as the drought took hold over the last two years and our courses were never more important, our enrollments in both courses decreased," he said.
"Farms couldn't afford to support their kid's into university, and/or needed them to stay and help out at home…so yes the Ministers announcement is a most welcome one indeed and should be very well received," he said.
CSU is the largest regionally based university in Australia and is now preparing for a huge increase in agriculture students next year.
"CSU enrols the most students in Agricultural courses of any other university in Australia, we also have the largest online enrolment," said Professor Falepau.
"We think because of this regional accessibility, over 80 per cent of our students are from rural and regional areas and most of them are living or working on farms, or from farms," he said.
"The impact we can have on the future sustainability of the agricultural sector is huge," he said.
Lisa Bright, Agricultural Studies Coordinator at St Joseph's High School said students have expressed a keen interest towards tertiary ag-study options after hearing about the drop in uni fees.
"Once we chatted about the drop in fees and saw the figures…from $14,500 to $3,700 per year to study there was interest," Ms Bright said.
"After years of drought this is a welcome bonus for farming families…We need to attract some of the better and brighter minds back into agriculture and through fee reduction, those people from farming families can see benefit in pursuing agriculture," she said.
"All the simple stuff has already been done; that is land clearing, growing more crops, but today we have to think about how we can maximise the productivity of that land and at the same time not do any damage to the environment," she said.
Students Mekeyla Towell, Sophie Inder, Sarah Clydsdale said the lower costs have changed their outlook on university options.
"Now I know that there will be that discount, it would definitely change my options for uni and follow through on this opportunity," Mekeyla Towell said.
"With a lower cost, I feel that it gives people more options to pursue their passion in agriculture…It also gives an opportunity to have bigger and stronger industry for those people that may have doubted becoming part of agriculture," Sophie Inder said.
"If the course are more affordable and easier to pursue a career through, it allows those who never thought they would go to uni and get a job be able to get a career they never thought possible," Sarah Clydsdale said.
An estimated 334,000 people are employed in the Australian agriculture, fisheries and forestry industries and Professor Falepau said the demand for graduates will only increase.
"As we've become a major agricultural exporter and increasingly differentiated our products back to the farm to attract higher returns, the demand is increasing for graduates from Australia that can represent our products and farming systems well in those markets," said Professor Falepau.
"Food security is an issue worldwide and so too will the demand for people well trained in agriculture increase internationally," he said.
"We have such a strong history in agricultural tertiary education and it is such a major sector of our economy, Australia should be meeting that demand," said Professor Falepau.
Tags: agriculture, Education, higher education