PUBLIC submissions for an independent review of the Scone Airport Development have welcomed public submissions, due on Thursday, July 2.
Ratepayers are earmarked to contribute $10.8 million to the $23million development to upgrade airside infrastructure and build a warbird museum to attract a projected 1,000 visitors a week.
Following community concerns about the scope of the development, representing the largest capital expenditure in the Shire's history, Morrison Low Consultants have been engaged by the Upper Hunter Shire Council to conduct an independent business review.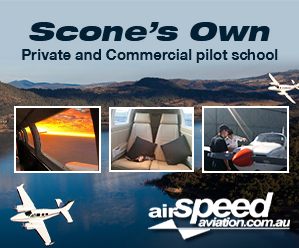 The review is based on the Council's Capital Expenditure Review and associated documents, which can be found on Council's webpage and submissions must be made in writing and sent to: submissions@morrisonlow.com by Thursday, July 2.
Related stories: Scone Airport Development.