ANNE Miles is an avid newsreader and at the age of 78 she is the first subscriber to scone.com.au.
The subscription will be available online this afternoon, but Anne got in early and visited the Scone Neighbourhood Resource Centre on Monday, to get organised.
Anne said she is dubious about using a credit card online, so went to visit Lee Watts at the Scone Neighbourhood Resource Centre to help set up her subscription. (Read how to subscribe with cash or cheque: Neighbourhood Ready to Help Readers.)
"It's easy, it's very easy, just go down and talk to Lee, fill out a form and that's it and it's easy to get to her," said Mrs Miles.
"I'm happy to join, people want their local news," she said.
"Only for your scone.com.au we would not know what was going on, we're not people to go out and we've got no paper, we pick up a little bit on the TV," she said.
"And I like the set up too, because you can go back and look, you can read it.
"Whereas with the newspaper and you can see we have a lot of papers here, we get the Herald and the Telegraph every day, but once you throw them out you can't go back and look at them and I like to sometimes go back and look, which we can do on the ipad with your site," she said.
"If I want to go back and look at something that's been – I go into Google and I type up Scone.com.au and then I find everything I really want to see," explained Anne.
Anne's husband Bob is 91 years of age and has only recently gone online to watch the cattle sales.
"He's been looking at the cattle sales, we've got Stock Live," said Anne.
"I put the sale on, with nobody allowed to go there at the moment, but the cattle are not clear enough," said Bob.
Anne, who published the book "The Way We Were – A Pictorial History of the Scone District 1901-2001", with Audrey Entwisle and assistance from Rhonda Turner, said she also valued local news as an historical record.
"Audrey did the writing, I collected the information and Rhonda did the photographs for the book," said Anne.
"We went through boxes of old photographs from the old papers down at the Historical Society," she said.
"I do wish though that people would put names on photographs, so that we know who they are and for history," she said.
Anne spoke highly of the former editor of the Scone Advocate, Rhonda Turner and credits her with getting her online.
"That's how I can manage the ipad, it was Rhonda!" said Anne.
"I was about to go over to New York by boat and Bob's daughter said to me 'how are you going to keep in touch?'
"And I said, "oh I suppose when I get there I might ring you," she laughed
"She said, 'why don't you learn to send an email?'
"I thought I suppose I may as well go and buy a computer which I did and I said to Rhonda 'I'm getting a computer on Wednesday and if I can't work it I'll pack it up and give it to a young person!'
"She said 'no you won't let me know when you get it'…I brought it down from Tamworth and plugged it in, then I called Rhonda and I said 'well I've got it and I don't know what to do?'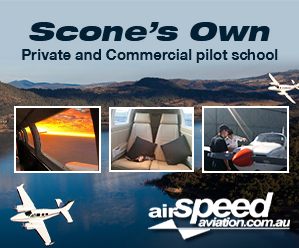 "So she came up and she got me going a little bit sending emails and I'd get into a jam and I'd call her and she'd pop up and that went on for a couple of months," she laughed.
"I thought quite a lot of Rhonda," Anne Miles said.
Editor's note: I thought a lot of Rhonda Turner too, as my first editor. So, it is nice that as the online editor of the local news we were able to help Anne take the next step of learning to subscribe online for local news. I left Anne my card and struck the same deal as Rhonda had, to pop back and help if she gets in a jam.

And this morning Erin, one of our staff went to help another resident set up an email to register his subscription.

For any of our subscribers, especially those who are subscribing to something for the first time, we are always happy to help and you can contact us at anytime: Contact Us.
Tags: history, Subscribe, Subscription