TWENTY-EIGHT eastern quolls have been released into the Aussie Ark Wildlife Sanctuary, making them the first quolls to return to the Barrington Tops in 60 years.
See gallery below.
Approximately 90 quoll's have now been bred through Aussie Ark's eastern quoll breeding program, with a record breaking 51 joeys born last year.
The Barrington Wildlife Sanctuary will provide a healthy fenced-off habitat to the released quoll's, protecting them from feral predators.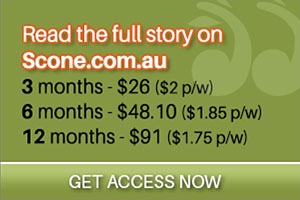 Tim Faulkner, Aussie Ark president said the organisation's goal to bolster the eastern quoll species has taken a massive step in the right direction.
"Eastern quolls have been extinct on mainland Australia since the 1960s, due to habitat fragmentation and predation from feral foxes, cats and domestic dogs," Mr Faulkner said.

"By replicating the needed healthy and safe environment, I have hope of joeys being bred into our sanctuary," he said.
The remaining eastern quolls at Aussie Ark's insurance population facility will soon head into breeding season, with Aussie Ark confident they will see another successful breeding season this year.
Don Church, president of Aussie Ark partner organisation, the Global Wildlife Conservation, commended the conservation team and said the historic release is a result of their continued long-term commitment.
"By strategically reintroducing the right species in the right habitats, Aussie Ark is leading the way on re-wilding Australia, restoring the ecosystems to their original state," Mr Church said.
"This benefits not only the quolls, the ecosystems in which they live…but helps ensure a healthier planet for all life on Earth," he said.
To donate to Aussie Ark and help their conservation efforts, head to aussieark.org.au.
Tags: Aussie Ark, conservation, Eastern quoll