Deputy Premier, John Barilaro, said Christmas has come early for regional New South Wales with travel restrictions to be lifted on June 1.
"In March my message was strong, to help us protect our regions and stop the spread," said Mr Barilaro.
"Well the work that has been done by the community, by the citizens of NSW to put downward pressure on those numbers has meant that we are now able to see regional travel," he said.
"I said back in March that you weren't welcome and that we'd see you around Christmas; well Christmas has come early and that first shout is on me.
"So we welcome you to the regions, we are embracing the opportunity for the June long weekend
"Now we've done it tough because of drought, because of bushfires and for many of those small businesses and those regions this is almost a last chance for that holiday, for the ability to fill the cash register in relation to the winter quite months ahead and that's why it's so important," he said.
"Our regions are open for business and we are looking forward to embracing each and every one of you coming to the regions, more importantly do so, have a great time and we'll welcome you back," said John Barilaro.
The Deputy Premier also said it was very feasible for country pubs and clubs to reopen with 10 or 20 people at a time throughout the day.
Premier Gladys Berejiklian said even though restrictions had been eased and activity had increased, the numbers of cases were remaining low, showing that social distancing and hygiene measures were working.
The Premier stressed the importance of being tested for even the mildest symptoms to identify any community transmission and stop the spread.
New South Wales did not implement state boarder restrictions during the pandemic and also welcomes other visitors from Australia to visit.
Health Update
4 new cases – all in hotel quarantine
1 death – 93 year old resident of Newmarch House
2,631 people have recovered
95 people being treated
3 people in intensive care
2 people on ventilators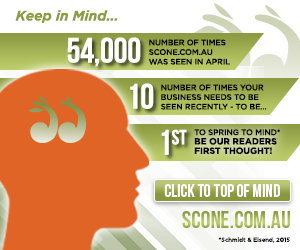 Tags: Coronavirus, Covid-19, health, Pandemic