THE Scone Brumbies Rugby Club raised $11,000 on the weekend for the Mark Hughes Foundation in honour of Brian Morgan.
David McCauley, vice president of the Brumbies said while Scone went down to Narrabri 17 to 5, the game was a special one for them.
"It was a special game for us, because it was for Brian Morgan from Aberdeen, who was a life member of ours and he died of a brain tumour and the Mark Hughes Foundation had a lot to do with him and that's why we chose that charity," said Mr McCauley.
"It will be an annual thing from now on, every year we will choose a game at the beginning of the season to hold it," he said.
"The Foundation has helped a lot of people around here, so that's why we chose them," David said.
Farram's Clothing and Saunders Motor Group donated a set of jumpers with Mark Hughes Foundation logo which where auctioned and the Club also sold 50 beanies to raise the $11,000.
Update on the season so far
"We're not travelling very well," laughed David.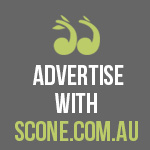 "We have three away games coming up, Inverell this weekend, Tamworth Pirates the following weekend and Quirindi the next and Moree will be our next home game," he said.
While the Club may be just warming up on the field, they are always known for putting on good after game entertainment and local band the Collective ensured everyone had a good time after the game against Narrabri.
"Yeah, we always win that one," David McCauley said.