HUNTER New England Health have advised children who participated in the home team game of Nelson Bay Blue Marlins under 9's match against the Newcastle City Sky Blues will need to be tested for COVID-19, after it was found a child who had played at the Don Waring Oval at Nelson's Bay, on July 19 between 8:15am and 10am has tested positive to the virus.
The children in their team are close contact and will need to be tested and isolate for 14 days. Children on the opposing team need to watch for symptoms and have testing if any symptoms occur.
The child is one of three new cases confirmed today in Port Stephens area. The other two cases are a child under the age of 2 and a man in his 30s.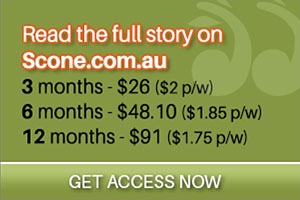 All had been in contact with a 60 year old man who was confirmed as having the virus earlier this week.
The child under 10 attended Tomaree Public School and the child under two went to Goodstart Early Learning Centre at Anna Bay this week.
Both sites have been closed for deep cleaning and close contacts of the children will be notified and will need to isolate for 14 days.
Dr David Durrheim, Public Health Controller for Hunter New England Health's COVID-19 response said that they are still working to identify any further contacts or venues visited by these new cases.
"If you were at the Salamander Bay Village Woolworths on 17, 18, 19 or 20 July, or Fingal Bay Café on 17 July, you may be at risk of infection and you must be tested for COVID-19 even if you have the mildest of respiratory symptoms," said Dr Durrheim.
"It is vital people continue to present for testing if experiencing symptoms to limit the spread of the virus," he said.
"I encourage everyone to follow directions they receive about home isolation and quarantine, and maintain COVID-safe practices of physical distancing, coughing or sneezing into their elbow, and regularly washing their hands," Dr David Durrheim said.
Tags: Coronavirus, Covid-19, health, Pandemic