DAVID Creighton a 28 year old from Macksville appeared in custody in Muswellbrook Local Court this morning on two charges of wound person with intent to cause grievous bodily harm.
It is alleged Mr Creighton wounded two women, using a pair of scissors, at a home on Pacific Way, Muswellbrook last night.
When police arrived on scene, they allege Mr Creighton was holding an 11 month old baby girl and carrying a pair of scissors.
Police directed Mr Creighton to release the baby, but he refused. When Mr Creighton briefly placed the baby on the ground, police used the taser on him and placed him under arrest.
A 30 year old Macksville woman was airlifted from the scene by the Westpac Rescue Helicopter and taken to the John Hunter Hospital in Newcastle to be treated for stab wounds and a 28 year old woman from Muswellbrook was treated for wounds at the Muswellbrook Hospital.
There were five children in the home at the time ranging in age from 11 months to 7 years, they were physically uninjured.
Mr Creighton was refused bail and the matter was adjourned until March 22, in Muswellbrook Local Court.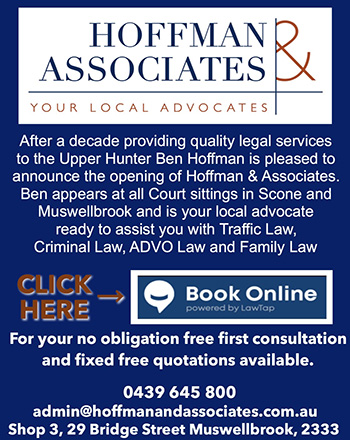 Tags: court, Muswellbrook Local Court, police