DID someone say free caffeine?
If you live in Scone, the 'Morning Bites' breakfast van will be perking up your day next Tuesday from 8:30am, by giving away free coffee to anyone over the age of 18.
Volunteer baristas will be testing out their new skills after completing a coffee skills course, so forget your wallet or coins in the glove box and enjoy some deliciously free, frothy caffeine.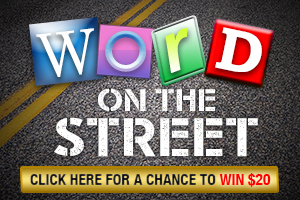 Lee Watts, SNRC manager, said the 'Morning Bites' crew are always welcoming more volunteers to join the team.
"More volunteers are welcome and we'd be happy to include them in next in the coffee skills course," Mrs Watts said.
"That way we can operate the machine as well as serve the children breakfast and hot chocolates," she said.
"All adults are invited to visit the breakfast van, located in front of the Scone Neighbourhood Resource Centre," she said.
"We look forward to seeing everyone call by for a free coffee on us," said Mrs Watts.
Details:
Where: At the front of the Neighbourhood Centre, 130 Liverpool Street, Scone.
When: Tuesday, September 8, starting at 8:30am.
Why: Because, who doesn't enjoy a free coffee?