LIVE music venues in the Upper Hunter are encouraged to apply for the first $2.5 million funding instalment of the Live Music Australia program, to help boost home-grown music and support local musicians.
The $20 million program is part of the Government's $30.9 million Australian Music Industry Package, announced in March 2019 and is specifically targeted at small to medium-sized music venues trying to rebuild during COVID-19.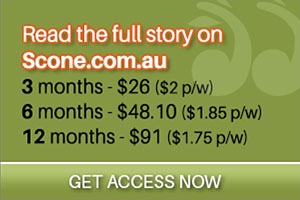 Member for New England, Barnaby Joyce, urged those interested to act fast as applications close this weekend for the first round of grants, especially those impacted by the recent cancellation of the 2020 Tamworth Country Music Festival.
"It's a good opportunity for venues in the New England impacted by the festival's cancellation to apply for some extra funding and help sustain the local music scene," Mr Joyce said.
"Undoubtedly, times are tough, but I know the region will bounce back stronger from it," he said.
Live music performances contribute an estimated $15.4 billion to the Australian economy and create 65,000 full and part-time jobs.
Live Music Australia is an open competitive grant program, which will deliver $5 million annually over four years.
Applications close at 11.59pm on Sunday, September 13.
For more information or to apply for a grant, click here.
Tags: Australian Music Industry Package, Live Music Australia program, Live Music venues