HUNTER Local Land Services has advised a global team of experts have found this winter represents a heightened risk of Hendra virus "spill over".
BatOneHealth have studied the interactions between climate, land use, flying fox ecology, Hendra virus dynamics and the concurrent risk to horses and humans.
District Veterinarian Kristi Arnot said BatOneHealth have said the winter conditions this year are similar to 2011 and 2017 when the largest number of equine cases of Hendra virus were recorded.
"June through to October is considered a high-risk time for Hendra infection in horses, because flying foxes are under pressure to find food in Winter," said Dr Arnot.
"Actions now by vets and their clients can reduce this risk by ensuring horses are protected from infection, please be aware if there is sufficient close contact between an infected horse and a person then human infection becomes possible," she said.
"Since the disease was first recognised in 1994, 62 outbreaks have been recorded with 104 horse deaths and seven human infections have resulted in four deaths," she said.
"To protect both your horses and yourself, it is recommended to vaccinate your horse, as there is no human vaccine."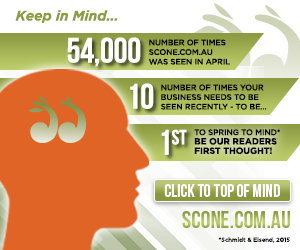 Dr Kristi explained there is no specific treatment for infected horses, with euthanasia often required and vets may refuse to treat unvaccinated horses.
"Your decision whether or not to vaccinate your horse should be made in consultation with your veterinarian," said Kristi.
"This is an important discussion to have with your private veterinary practitioner so that they can safely attend and treat your horse in times of illness," she said.
"Access to veterinary attention may not always be available for unvaccinated horses," warned Kristi Arnot.
Further information is available on the NSW Department of Primary Industry and NSW Health websites.
Related stories:
Tags: Hendra vaccine