CREATE New South Wales are inviting regional artists and not for profit organisations to apply for the 2021 Country Arts Support Program (CASP) to showcase the cultural expression and diversity in their local community.
The program is designed to assist regional NSW community arts and cultural activities, with up to $5,000 in funding available for projects including, community festivals or events, performances, exhibitions, workshops or other local arts initiatives.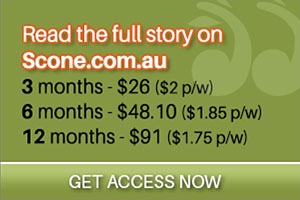 Grants are available primarily for professional artists' fees, travel and accommodation that will support a range of activities including workshops, artist-in-residence programs, public art and design projects, seminar and exhibitions.
Chris Keely, Create NSW Executive Director said the annual CASP supports regional NSW arts and cultural activities by increasing opportunities for organisations and provide regionally based groups more access to a diverse range of arts programs.
"Create NSW is committed to funding artistic development in our State's regions and showcasing NSW's diverse history and contemporary life through cultural expression," Mr Keely said.
"The program will support arts and cultural activities across the State and allow regional communities to explore and express their cultural identities through local arts projects, reinforcing that NSW is the engine-room of creativity," he said.
Applications for the CASP 2021 close 5pm Tuesday 29 September 2020, for projects to commence on January 1, 2021.
For more information on guidelines and applications, click here.
Tags: Country arts support program, Create NSW, local artists, Upper Hunter arts