THERE are currently 103 confirmed cases of conronavirus in the Hunter New England Area Health Service, 71 acquired from overseas, 15 locally acquired from a known contact and 4 locally acquired with no known contact and 13 under investigation.
UPDATE Thursday, March 26: NSW Health have begun publishing a map with ALL confirmed cases of coronavirus. Today they confirmed there are 1 to 4 cases in the Upper Hunter Shire area.
While the NSW government has released a map of cases in Local Government Areas, the map only shows locally acquired cases with no known source.
This map DOES NOT SHOW positive cases of patients who have returned from overseas or if they have acquired the disease from another known case.
PLEASE DO NOT let this map lull you into a false sense of security that there are no local cases.
Related story: Editorial: Confirming Local Cases of Coronavirus.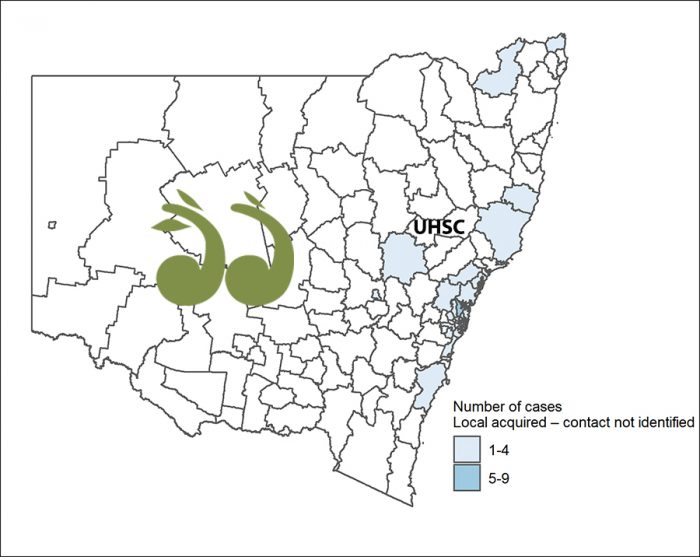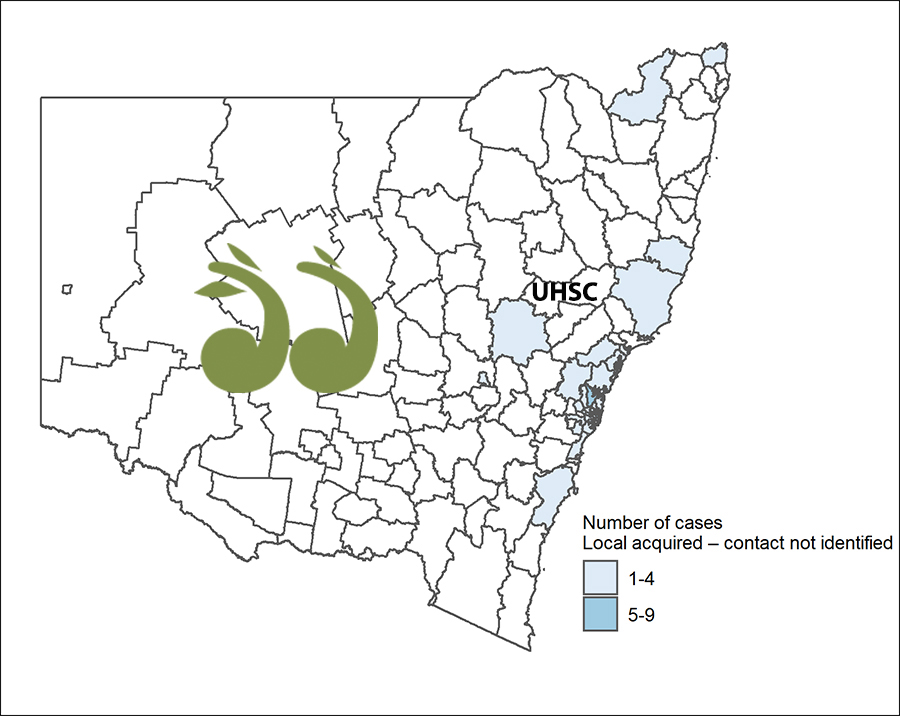 Tags: Coronavirus, Covid-19, health, Pandemic