PREMIER Gladys Berejiklian said that while restrictions may allow for more people in venues, it was important for people to adhere to social distancing principles and consider if standing in a long queue to enter a venue is safe according to the number of people.
"Think twice before going out," said the Premier.
"There may be 50 people in each restaurant, but the lines to get in need to be managed also," she said.
"People need to exercise their judgement, if you see a long queue, avoid it," Premier Berejiklian said.
The Premier also urged parents not to send their children to school if they have even the mildest symptoms of cold or flu, to assume they may have covid-19 and be tested.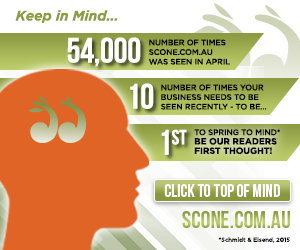 "We will only get through this pandemic with some normal semblance of life, if people with the mildest symptoms come forward and get tested, that's absolutely essential," said the Premier.
"We've noticed very positively that sufficient numbers of students have either been walking, or getting dropped off or catching a dedicated school service and our public transport system to date doesn't seem to have buckled under the pressure and that is a very positive sign as well," she said.
Dining
The Premier said that clubs with several restaurants would be able to have 50 people per restaurant from June 1, but social distancing needed to be managed when entering the premise and some venues will not be able to hold 50 people due to the one person to four square metre ratio restriction.
Gyms
The Premier said they were still working with gyms to assess how health risks may be managed.
"We're not in a position to make any announcement on that yet," said the Premier.
"We're still working with the industry on that," she said.
"Frequent use of equipment at short intervals poses a health risk and so we're working with industry on a safe return there," Premier Gladys Berejiklian said.
Health Update:
3 additional cases
3,090 total confirmed cases
4,276 people were tested
90 people are being treated
1 person is in intensive care and is being ventilated
Of the three new cases, one was a return traveller who was in hotel quarantine, a second is a 71 year old lady from South-East Sydney, and the third an 85 year old man also from the Sydney Heath District, which are under investigation.
Tags: Coronavirus, Covid-19, health, Pandemic