By Taylah Fellows
CALLING all monarchs and aristocracy fans, the Downton Abbey jewels are coming to Scone tomorrow.
The Australian Decorative Fine Arts Society (ADFAS) are holding a once in a lifetime opportunity to meet famous costume jewellery designer, Mr Andrew Prince.
The Prince of Jewels, who has designed for the likes of Michael Jackson and Shirley Bassey, will be at the Arts and Crafts Hall on Kingdom street tomorrow at 6:30 pm to give a lecture on 'Jewel Journey's: The Art of Opulent Travel' and to of course, show off his jewels.
"I've bought all my Downton Abbey jewels with me even though it's a bit of a song and dance getting it all through customs," said Mr Prince.
"The main thing we will be showing is the Australian made coach that was designed and made for the Queen and its actually one of the most historically important pieces because it was made of wood and the pieces inside come from places such as the Mayflower, Gallipoli, the HMS victory and Brittania, so its an amazing coach," he said.
Alongside showcasing some of the most exquisite jewellery and transport in the world, Mr Prince will also be discussing how the diplomatic meetings between kings "turned into a contest of rivals to see who could outdo each other in the finest accommodation, jewels, silks, retinue and luggage train".
"Right up until the 19th century, water was the main road of transport so when looking at the map of Europe I realised all the rivers were, in fact, the motorways of the day and suddenly you can see how all the countries throughout Europe were governed through these rivers because these Monarchs would take everything with them," said Mr Prince.
"When Queen Elizabeth travelled from palace to palace she would have between 200 and 300 carts with all her shoes, gloves, hats and the rest of it because when they travelled between these places they would take all of their silver and jewels," he said.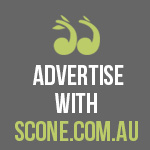 "There was enormous security because when armies would attack they would sometimes go straight for the carts because they knew what could be in them," said Mr Prince.
Mr Prince said his passion for exquisite and vintage jewellery began at a young age after he visited Geneva to see the Dutchess of Winsdor's jewellery sale.
"I was around fifteen and the headmaster allowed me to take four days off school to go to the sale which was just very rare at the time…to handle those jewels made by the finest craftsmen using the finest stones, it was life-changing," said Mr Prince.
"It blew my mind and when I came back to school, now knowing what I wanted to do, that was it, I didn't want to be at school anymore, I had seen a new world," he said.
Trained by Ian Harris at fifteen years of age, Andrew Prince commissioned his first formal collection to Harrods, his jewellery design career booming ever since.
"Ian Harris who used to be one of the experts on the Antique Roadshow taught me invaluable things, and he was so generous with his knowledge, I basically owe my career to him," said Mr Prince.
"I never attempted to be a lecturer, I kind of just fell into it but It makes sense for me to now pass this knowledge on because I really enjoyed learning about it," he said.
In 2012 Mr Prince was asked to supply his collection to the Downton Abbey TV show, to be worn by Maggie Smith, Shirley MacLaine, Elizabeth McGovern and Michelle Dockery.
However, his famous designs seen on TV date back to 2005 when he made tiara's for Judy Dench in 'Mrs Henderson Presents' and in 2009 when his pieces were commissioned for 'The Young Victoria' starring Emily Blunt and Miranda Richardson.
If you want to lock eyes on jewels only seen on TV before and learn about how the wealthy used fine jewellery and travelling to display wealth, power, status and control, this guest lecture is not one to miss.
When: 6:30pm, Tuesday, August 13, 2019.
Where: Arts & Crafts Hall, Kingdon Street, Scone
Cost: $26 entry fee for visitors
Tags: collection, Downton Abbey, fine arts, jewellery, vintage