AFTER a pleasant dumping of rain last night, Stoney Creek and Carey's Peak topped the local rainfall charts, receiving a whopping 31mm and 54mm respectively.
All Upper Hunter towns received more than 10mm of rainfall, except Upper Rouchel which received 8.4mm.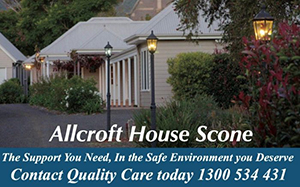 There is a slight chance for scattered showers today and tomorrow, before the next heat spike on Sunday, with temperatures predicted to reach a maximum of 23 degrees.
The Glenbawn damn is currently at 45.8 percent capacity.
Rainfall over the past 24 hours
Aberdeen: 12mm
Blandford: 16mm
Bunnan: 15mm
Cassilis: 10mm
Cressfield: 15mm
Ellerston: 19mm
Glenbawn: 12mm
Hunter Springs: 16mm
Kars Springs: 17mm
Merriwa: 13mm
Moonan Dam 14mm
Mount Barrington Lookout: 54mm
Murrurundi: 17mm
Nundle: 23mm
Parkville: 12mm
Rouchel: 12mm
Scone: 13mm
Stoney Creek: 31mm
Upper Rouchel: 8.4mm
Wingen: 16mm