HUGO Morgan could have taken the usual path of film makers, making do with short films but the ambitious 18 year old and his high school friend Alessio Mazza will begin filming their feature length tale in his home town of Scone this month.
They are keen to spread for the community to be part of their film.
"We wanted to show the quirks of small towns in Australia and during the drought it is nice to be able to get the community involved to showcase that and put rural communities in the spot light, even if we are starting small with our first low budget film, but as a film maker I wanted to try and get it out there," said Hugo Morgan.
And in recognising small town quirks we should probably mention Hugo is the son of Daniel Morgan and Annette English and now that we've clarified his family tree, back to the story…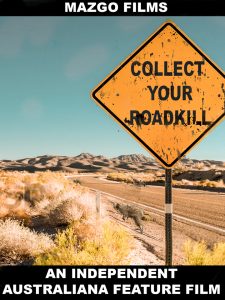 "There will be big pub scenes and we are keen to find anyone who wants to be an extra, small speaking parts, or work on set, we need make up artists and anyone who wants to be involved in the community production," he said.
"We are making a road trip film about an up and coming musician and his unlikely manager on the run from their past and we've worked on an original soundtrack," he said.
"Kit Murphy from Newcastle will be performing and Cosmo Posa who is also a Scone local," he said.
"We've been scouting local locations and will be at the Aberdeen Central Store – the small petrol station there, the Golden Fleece and the Belmore," Hugo Morgan said.
Hugo met co-film maker Alessio Mazza, when they were in year 8 at Knox Grammar.
They worked on films during high school and twice won the senior category of the Blue Heeler Film Festival, which has helped them build to their dream of a feature film and establish their film business Mazgo Films.
"We didn't just want to try and tell stories in a short version and wait until we were 25 to do our first feature film and the money from the Blue Heeler Festival we were able to save up and reinvest in other films, so the Festival directly contributed to us being able to tell the story we want to tell now," said Hugo Morgan.
If you'd like to support the young film makers and showcase Scone visit their Mazgo Facebook page to become an extra and help on set or pitch in on their GoFund Me page. People who donate $25 or more will receive a mention in the film credits and a free ticket to the premiere screening.