YESTERDAY the driver of the 4WD which collided with a passenger train on the southern outskirts of Scone had a lucky escape, when he reversed off the tracks and the train driver was able to apply the emergency brakes.
It was dark at the time of the incident and there was some fog in the area and NSW Trainlink is continuing their investigation, but there is no indication at this stage of any fault with the train.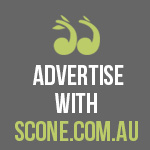 With an average of 30 people each year dying at level crossings in Australia, the ARTC has cautioned drivers to ensure they obey signage at crossings.
Fast facts about the tracks:
There are more than 23,000 level rail crossings throughout Australia.
75 percent of the level crossings do not have boom gates or lights.
There are more than 1,000 'near hits' between vehicles and trains each year – incidents where the train driver has to apply emergency brakes to avoid a collision.
It can take 2 kilometres for a fully loaded freight train to stop after applying the emergency brakes.
Related stories: