TROUT season begins tomorrow and anglers are urged to come on up to the Upper Hunter!
There is always plenty to see and do in the Upper Hunter and you can check what is happening each weekend in the What's On post published each week on scone.com.au. During the drought, what better way to help out country communities than by spending the weekend in the Upper Hunter.
Steven Tilse, who operates the Orchard Lodge at Omadale Brook, said despite the drought, there were some great fishing spots to be found.
"There is lots of water on the Barrington, the Omadale Brook is good, Moonan Brook is not too bad and Stewarts Brook is pretty good, so it's worth a visit," said Steven.
"We are unsure what is out there, but fishermen love searching for the elusive trout and the main thing is if you catch one, you put it back and it's great," he said.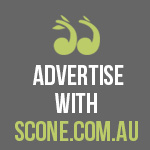 "The National Park and State forest is open for business and there's lots of activities at Moonan this weekend a market day, movie night and a band," Steven Tilse said.
The Department of Primary Industries has been giving fish populations a tickle by restocking, including the following areas in the Upper Hunter:
Carter's Brook, near Stewarts Brook and the Barrington;
Davis Creek, south-east of Glenbawn Dam;
Moonan Brook, near Moonan Flat and Moonan Brook;
Omadale Brook, Omadale;
Pages River, above and below Cameron's Gorge and near Gundy, and
Stewart's Brook, near Belltrees.
View the full map for where and when the DPI has restocked: DPI Stocking.
Patrick Tully, director of fisheries compliance for the DPI said while most fishers were aware of size and bag limits and would abide by the rules, fisheries officers would be in the field to ensure all fishers obeyed the law.
"It's important all anglers check they have a current and valid NSW Recreational Fishing Licence prior to fishing this weekend," he said.
"Fishing laws are designed to protect, conserve and share our fisheries resources for all legitimate users and our future generations," said Patrick Tully.
Information on freshwater fishing can be found online: DPI Fishing.
The community is encouraged to report suspected illegal fishing to the Fishers Watch Phoneline on 1800 043 536 or via the FishSmart app.
Trout season will close at the end of the June long weekend next year.
Tags: Tourism, trout fishing, trout season, What's On