KEEN to enhance your skills?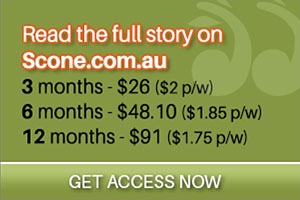 You can now apply to a whole range of newly released training courses, including another 'Be Connected' session, held on August 13 at 9:30am, which will be attended by scone.com.au to help users with website accessibility.
Be Connected is a cost free program, aimed at increasing technology skills and online confidence in the elderly community.
If you would like to take part in the program, make sure to bring your own device to learn with and remember, it's free!
Over the next two months, the Scone Neighbourhood Centre will also be holding courses on Food Safety, Coffee Skills, Responsible Service of Alcohol, Responsible Conduct of Gambling and White Cards.
Bookings are required for all courses, through the Neighbourhood Resource Centre on (02) 6545 2562.
Course details
Food Safety $165 3 August 2020 9am-4pm
Coffee Skills $120 19 August 2020 9am-4pm
RSA $160 7 September 2020 9am-4pm
RCG $115 8 September 2020 9am-4pm
White Card $130 11 September 2020 9am-4pm
Tags: Be Connected Program, Courses, Scone Neighbourhood Resouce Centre, training