By Graham Turvey
IT was an ideal winters day for golf, for the 19 fit and healthy Vets who played a stableford event at Denman Golf Club on Tuesday, June 16.
Welcome to new member Warren Rankin.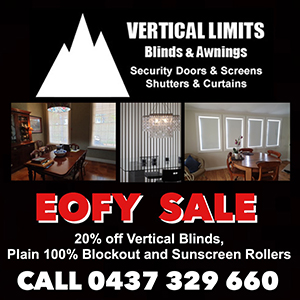 Congratulations to Greg Squires and the other dedicated volunteers who keep the course in such fine trim.
Gary Leake did best to win with 34 points on a count-back from Terry Mitchell 2nd 34 and Captain Phil Ledgerwood 3rd 33.
Balls went to:
John Belfield 32,
Brian Dever and Warren Rankin 29,
Buzz Pascoe 28,
Elie Raad, Graham Turvey, Greg Squires and Tommy Thompson, 27
Nearest the Pins:
3rd (second shot) John Belfield
12th George Campbell (plus a birdie 2)
14th Gary Ashmead
The Bradman's trophy, kindly donated by Gary Morley was won by Treasurer Bob Minch.
Future Games on Tuesdays:
At Aberdeen June 23, stroke and putting
At Murrurundi June 30, STFD
At Muswellbrook July 7, STFD
At Scone July 14, 2-person Ambrose.
Hit-offs by 9.00 am for June, July and August.
Tags: golf, veteran's golf