VICTORIA has had another 403 new cases of COVID-19 confirmed overnight bringing their active cases to 3,630 people.
Of the 403 new cases, 69 are from a known source, while 334 cases are being investigated.
There are 201 people currently hospitalised, 40 are in intensive care and five people have died since yesterday.
The Premier of Victoria, Daniel Andrews, urged people to get tested and isolate until they get their test results, cautioning that while people may be asymptomatic, it was important to remain isolated and if people are unwell to get tested quickly.
Currently the number of people infected by each case, known as the replication rate (R0) is 1, meaning each positive person is infecting one other person.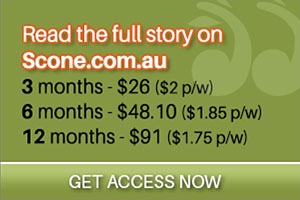 The Premier said even if the rate stays at R0-1, numbers will remain the same and not decrease, so early testing was critical in containing the spread.
"But stability is not enough, stability will not get us beyond this," said Premier Andrews.
we have to find those small incremental gains, we have to also have to see compliance in the community at extraordinarily high levels," Daniel Andrews said.
The highest infection rates are amoung people in their 20s.
The Premier of New South Wales is expected to give a briefing on rates of COVID-19 later today.
Tags: Coronavirus, Covid-19, health, Pandemic