THERE is a good chance of rain in the Upper Hunter on Wednesday, due to a trough moving from South Australia across the state, bringing strong gusty winds and 10mm of rainfall over a 24 hour period.
Wet conditions are predicted to continue through to Thursday morning, with clouds clearing during the late afternoon.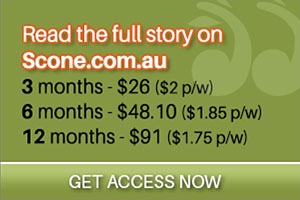 South easterly winds are expected to move through on Thursday and Friday, creating slightly less warmer conditions on Saturday.
Temperatures will warm up again on Sunday and dry conditions are predicted, as winds turning back towards westerly directions.
The next fontal system remains uncertain, with only a slight chance of showers over the weekend depending on the change in wind direction.
Early fog is expected again tomorrow, with light winds and sunny skies for the remainder of the day.
A maximum temperature of 23 today in Scone.
Predicted temperatures in Scone:
Tuesday: 6-26
Wednesday: 9-22
Thursday: 9-16
Friday: 7-20
Saturday: 6-23
Sunday: 8-23
Tags: forecast, weather report