MOSTLY sunny conditions throughout the week, before a low pressure system arrives from the north west on the weekend, bringing possible thunderstorms to the Upper Hunter on Sunday.
Wednesday and Thursday will be the hottest days, as the cold front moves out, with the low pressure system moving through on Friday and Saturday, peaking on Sunday.
Sunday is looking pretty wet at this stage, with widespread totals of five to ten millimetres of rain predicted for the Upper Hunter.
Maximum temperature of 25 today in Scone.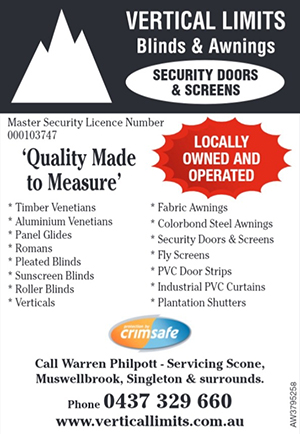 Predicted temperatures in Scone:
Tuesday: 9-24
Wednesday: 8-26
Thursday: 10-27
Friday: 10-26
Saturday: 11-25
Sunday: 13-23