THERE is a very slight chance of rainfall today and tomorrow as the remainder of the cold front sweeps through.
Today will see possible snowfall on the Barrington Tops due to heavy moisture in the air however, it is unlikely the snow will have a chance to settle.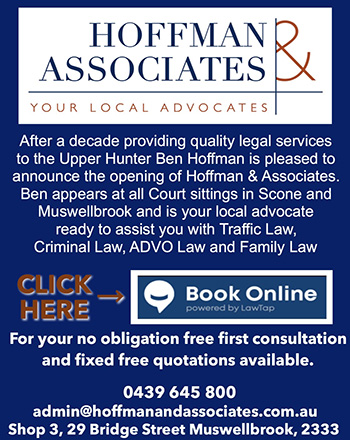 A maximum temperature of 14 today in Scone with northwesterly winds ranging from 25 to 35 km/h in the morning and 15 to 25 km/h in the later afternoon.
Cloudy conditions for the rest of the week.
Predicted temperatures in Scone:
Tuesday: 3-13
Wednesday: 4-15
Thursday: 3-17
Friday: 4-16
Saturday: 6-16
Sunday: 4-17
Rainfall over the weekend:
Bunnan: 1.0mm
Carrowbrook: 5.8mm
Cassilis: 0mm
Cressfield: 2.0mm
Ellerston: 13mm
Glenbawn: 6.6mm
Hunter Springs: 10mm
Merriwa: 0mm
Moonan: 5.2mm
Mount Barrington: 8mm
Murrurundi: 8mm
Parkville: 2.8mm
Rouchel: 5.8mm
Scone: 10mm
Upper Rouchel: 14mm
Wingen: 5.5mm