THERE is a 90 percent chance of continued showers today and tomorrow.
A low pressure system is continuing to develop off the Central Coast, moving towards the South, providing strong and damaging winds.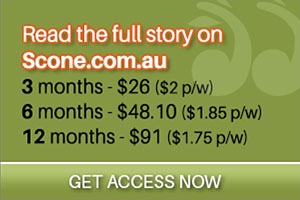 Maximum temperature today is 14 with winds reaching up to 40 km during the middle of the day, slowing down to 25 km late afternoon tomorrow.
Overcast skies up until Wednesday, sunny conditions on Thursday and Friday and morning frost expected on Saturday and Sunday.
There are no wind related weather warnings for Scone.
Predicted temperatures in Scone:
Tuesday: 9-15
Wednesday: 4-19
Thursday: 3-18
Friday: 3-19
Saturday: 1-19
Sunday: 1-20
Tags: weather, weather report