A high pressure system will dominate the weather this week, with cold mornings, possible fog and frosts and fine to partly cloudy days.
There is a low pressure system from the south-west set to move through the Upper Hunter on Friday, bringing the chance of showers and possibly a thunderstorm.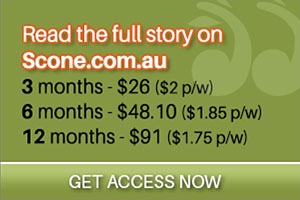 At this stage it is too early to tell if the cold front may also bring snow to the Barrington over the weekend.
Expected temperatures:
Monday: 5 – 17
Tuesday: -2 – 16
Wednesday: -1 – 18
Thursday: 1 – 19
Friday: 1 – 20
Saturday: 5 – 17
Sunday: 5 – 15
Tags: weather